The authorities have hastened the inventory of lands and assets on lands and the consideration of compensation and support for households and individuals who had assets within the scope of site clearance as planned, quickly arranging reasonable resettlement in line with legal regulations.
The city has approved the plans for ground clearance of 53 households in Minh Xuan Ward, as well as paying compensation and providing resettlement support. In addition, 133 households in Nong Tien Ward handed over the land.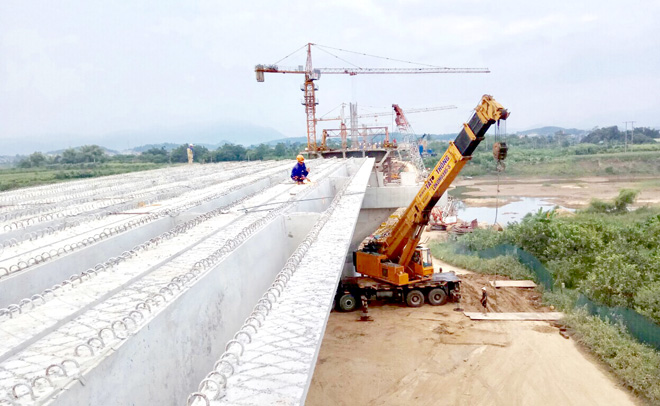 Tuyen Quang City's authorities, in collaboration with relevant agencies, implement the site clearance work for the construction of Tinh Huc Bridge.
Notably, the traffic route in the city's administrative centre has been put into operation. When the project was nearing completion, several households had yet to be relocated. Accordingly, the city's authorities directed relevant departments to work directly with those households to hear their aspirations and mobilise them to hand over the ground for the completion of the project.
Tuyen Quang City will continue to uphold the above measures in the coming time to create 'clean' grounds, helping investors execute the projects on schedule.